Mario Lanzarotti on Becoming a Conscious Leader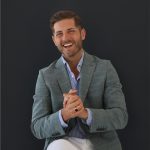 Get ready for the fun energy! My guest this week is Mario Lanzarotti and he exudes excitement and enthusiasm for all of life!
From CEO's to Olympians and mission-driven entrepreneurs, Mario Lanzarotti helps high-achievers all across the globe gain the mental clarity and focus necessary to achieve what would normally take years, in 6 months or less.
Mario is highly skilled in helping participants overcome mental and emotional blockages, which enables them to reach a much higher level of performance and well-being.
He has been certified as an NLP, life-, executive-, body- as well as hypnotherapy-coach. He also completed the Landmark Forum Advanced Course, the Self Expression Leadership Program, as well as Tony Robbins signature, 4-day event, Unleash the Power Within.
Mario has participated in a variety of spiritual plant ceremonies such as Ayahuasca, San Pedro and Psilocybin Mushrooms conducted by traditional
shamans.
Today, Mario travels the world on a mission to raise the consciousness of humanity through his master classes on conscious leadership and next level Mindsets.
Connect with Mario Lanzarotti
Recommended Books & Resources
Man's Search for Meaning
The Power of Now
The Four Agreements
= = = = =
The Team here at PYP has put together another uplifting, insightful, and inspiring show for you today. Our goal is to bring you timely, relevant, and useful conversations so that you can experience more success, energy, and life on your leadership journey.
= = = = =
My latest book, The Far Unlit Unknown — is available now! Grab your copy here
Here are three more ways I can help you:
Share this episode with one person who could use a boost of inspiration and positivity today.
Bring me in to speak at your next event.
Book a free call with me today to discuss that book you finally want to write this year.
Episode Summary
The difference between unconscious and conscious leaders. (0:02)
Taking responsibility as a leader. (7:13)
How to find fulfillment in your life. (11:37)
How to know what you want. (17:12)
The importance of externalizing responsibility. (23:24)
The difference between conscious and unconscious leaders. (34:36)
The power of conscious breathing. (41:00)
Becoming a coach and a speaker. (47:04)
Favorite leadership books and resources. (51:43)