Laura Di Franco on How to Be Brave and Show Up for Your Life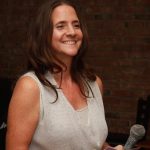 Listen to the episode (0:45:43)
Today's starting quarterback is Laura di Franco, a 6-time published poet and author, inspirational speaker, holistic physical therapist and a third-degree black belt in Tae Kwon Do with over two decades of experience in healing. After checking off all the "to-do" lists that were to supposedly make her feel happy, Laura woke up one day and realized it wasn't good enough. She had everything she could possibly want or need but wasn't truly happy and knew that feeling had to change.
Laura di Franco's MVP player Stats:
Laura is a highly inspirational speaker whose mission is to help people get grounded with healing, awareness, and self-development while guiding them to live the very best life they can live. She wants to share her message out loud to inspire people to take action, align themselves, seek help from life coaches and mentors, and practice what they learn out onto the field.
In this episode, Laura talks about her experience with awareness and her healing journey. Her game changed after she started to question all the negativity in the world and realized, she had a choice to receive it or not. Her daily challenge is staying in the moment with an on-purpose-positive attitude while life throws its challenges and negativity in her path. Laura has to remind herself that she is good enough and that people should follow that mindset. She says, "Brave Healing is about how you show up in the world — with a lot of awareness, courage and a little badassery."
We also talk about a time when Laura stood up for a previous employee's action, how she limits media entertainment to filter out toxicity, and how she stays in her lane to help focus on a positive mindset.
Straight out of Laura's playbook is this powerful question she asks everyone: "What if there was nobody to offend, upset, or disappoint. What would you do or who would you become?"
Keep the conversation going by sharing this episode with your friends, colleagues, and on social media!
Thanks so much for listening. 🙂
Click the cover to get Laura's book: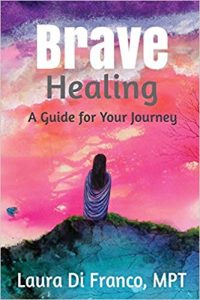 Quotes
[Awareness journey] "It's a healing journey. It just means that I'm showing up for life and paying attention to what I feel, what I want, and how to go after it."
[Awareness journey] "It has brought me illegal amounts of joy."
"We were not trained to listen to our own deepest desires and intuition about what turns us on and what makes us happy."
"You never get to a destination of perfection with anything, it's always the journey."
"Part of mastery is understanding the practice itself…mastery really is making a commitment to practice."
One of her game winning moments was when she had a man, who seemed to have speaking trouble, come up to her after her speaking event and say, "You've changed my life."
"Life is short. What the heck you guys waiting for!"
LINKS
Like the show? Click the purple icon to subscribe in iTunes and leave me a review, which will help others find this inspirational content. Thank you for listening!