Kris Miller Went from Homeless to a Healthy & Happy Life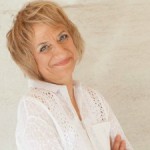 Listen to the episode (0:36:22)
Kick Off!
Kris Miller is a woman on a mission: she wants to live in a world where people celebrate their lives when they retire, not scrimp and worry if their money is going to last. She's advised over 6,000 families over the last 25 years and has never lost a single penny of their money.
As a transformational money coach, she's been featured on hundreds of radio and TV programs; published in magazines, and spoken on stages across the country for top financial organizations including Citibank. Kris is the author of the #1 Bestseller, Ready For PREtirement: 3 Secrets for Safe Money and a Fabulous Future. She can help you discover how you can protect your money, make sure it lasts and be prepared for almost anything that might cause financial hardship as you celebrate the most rewarding time of your life.
Move the Chains
How can you play your position when the rules of the game are hidden from you? Once Kris Miller started to ask this question, she was able to move her career in a direction of service first vs. having it be all about her.
"I ended up homeless," she recalls. "Ego got the better of me in my younger years and I lost everything."
Hitting rock bottom got her attention and eventually back on her feet.
Touchdown!
After she lost money in the 2008 real estate crash, Kris Miller got wise and became determined never to make bad investment mistakes again.
"Losing money is a wake up call for most people, but especially for people in my industry," she says. "As a financial strategist, I need to be on top of my game. I went on a quest to find wealth building strategies that work — and once I did, I was able to I teach all my clients how to use it. And we all just keep winning!"
Interview Links
Get Kris Miller's generous offer of a "Next Chapter Checklist" by texting the word "PLAN" to 38470
Connect with her on her website here
Call her office at (951) 926-4158 to set up a complimentary 20-minute "financial fitness" consult.
Buy Kris Miller's book by clicking the image below: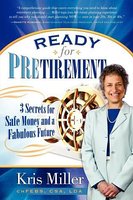 Like the show? Click the purple icon to subscribe in iTunes and leave me a review, which will help others find this inspirational content. Thank you for listening!