Kevin Maney on Seeing New Categories During Times of Great Change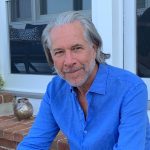 The business landscape gets noisier every day which makes getting found, getting noticed, and getting bigger problems most face.
What's a company to do?
According to Kevin Maney, the answer is category design. In today's episode of the Play Your Position Podcast, Kevin explains just what category design is, why it matters, plus so much more about what it takes to succeed today in business.
Kevin Maney is co-author of Play Bigger and has been a bestselling author and award-winning columnist writing about technology for three decades. That allows him to bring broad and deep context to Category Design conversations.
Kevin's most recent book is Intended Consequences, co-authored with his long-time collaborator, Hemant Taneja, who runs the VC firm General Catalyst. His other books with Hemant are UnHealthcare: A Manifesto for Health Assurance, which proposes a new category of healthcare, and the 2018 book Unscaled: How AI and a New Generation of Upstarts Are Creating the Economy of the Future.
He also authored The Two-Second Advantage (a 2011 New York Times best seller), Trade-Off: Why Some Things Catch On and Others Don't, and The Maverick and His Machine: Thomas Watson Sr. and the Making of IBM.
Kevin has written for Newsweek, Fortune, The Atlantic, Fast Company, Conde Nast Portfolio, The New York Times and USA Today, and has appeared frequently on television and radio, including CNN, CBS Sunday Morning and NPR. He also writes music for and plays in a New York band, Total Blam Blam.
Connect with Kevin Maney
Recommended Books
Built to Last by Jim Collins
Good to Great by Jim Collins
Innovators Dilemma by Clayton M. Christensen
Where Good Ideas Come from by Steven Johnson
= = = = =
The Team here at PYP has put together another uplifting, insightful, and inspiring show for you today. Our goal is to bring you timely, relevant, and useful conversations so that you can experience more success, energy, and life on your leadership journey.
= = = = =
My latest book, The Far Unlit Unknown — is available now! Grab your copy here
Here are three more ways I can help you:
Share this episode with one person who could use a boost of inspiration and positivity today.
Bring me in to speak at your next event.
Book a free call with me today to discuss that book you finally want to write this year.
Episode Summary
Introduction to to Kevin Maney.
0:02
How did Kevin become a leader?
4:12
The definition of a category design.
9:20
The difference between business and music.
14:35
The process of working with a company.
19:35
What problem do you really solve?
25:22
How do you know if you're on the right path?
30:13
Crowds are good for your brand.
35:19
Every company has an opportunity to be the minivan of their area.
39:47
ChatGPT is going to ruin your writing.
44:51
Where to learn more about Kevin?