Kelley McElreath on Surviving Survival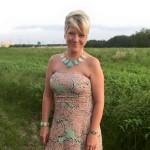 Listen to the episode (0:29:11)
Kick Off!
Have you survived a tragedy in your life?
Kelley McElreath, The Survivor Coach, has suffered the loss of two children, drug and alcohol addiction, the loss of both parents, breast cancer, infidelity, divorce and an attempted suicide, to name a few. She says that when a person endures such things in their lives, other people think you are just fine when the dust settles, but that isn't always the case.
Sometimes, surviving the things you have survived can be just as bad as the events themselves. Today, Kelley works with people to help them develop strategies to survive survival, understand themselves better, and make progress in their lives.
Move the Chains
Right after finishing her last chemo treatment, and going through a double mastectomy, Kelly discovered her husband had been unfaithful to her for several years. This discovery sent her into a deep depression and led her to an attempt at taking her own life.
But in the deepest depths of her sorrow, Kelley made the decision to move past the betrayal using tools she created to address her struggles. A mindset shift and attracting new people into her world have also played a huge role in helping Kelley feel fulfilled and aligned with her purpose today.
Touchdown!
Becoming the Survivor Coach was a natural next step for Kelley. Getting her brand up and running on major social media channels like Twitter, Google+ and Instagram has allowed Kelley to share her story and help people who are struggling. Within a very short time of launching her brand, she has already built a tribe of people who are eager to hear her message and gain access to the tools she's created.*
Interview Links
Like the show? Click the purple icon to subscribe in iTunes and leave me a review, which will help others find this inspirational content. Thank you for listening!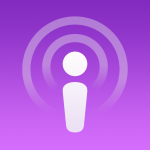 *Disclaimer: The only purpose of this podcast is to educate and to inform. It is no substitute for professional care by a doctor or other qualified medical professional. This podcast is provided on the understanding that it does not constitute medical or other professional advice or services. Kelley's goal is to spread the word on how she personally overcame her own battle with depression, suicidal thoughts and a suicide attempt. If you feel you need medical assistance, please dial 911.