Jeany Park Demystifies Using Video to Grow Your Business & Brand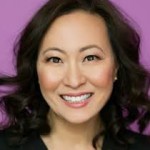 Listen to the episode (0:35:57)
Kick Off!
Jeany Park is the CEO and co-Founder of Compass Rose Video. She specializes in video marketing for the savvy entrepreneur and business owner, helping them to leverage the most important, hot new tool in content marketing: video.
Previously, Jeany had a 15 year career as an actress, and now gets to combine her experience being on camera talent with her life coach training, to help Entrepreneurs & Business Owners get visible, boost their confidence, and most importantly, explode their revenue!
Move the Chains
"I've become really good at failing," Jeany Park says about her journey to starting her video marketing and production company, Compass Rose Video.
Before founding Compass Rose, Jeany was a member of the prestigious Oregon Shakespeare company. She moved her family to Ashland, Oregon, bought a house, and enrolled her daughter in a new school. But when she turned 40, the company laid her off. After the initial sting, Jeany realized her acting career had been over for longer than she'd realized because her heart hadn't been in it for awhile.
"I had to start over," she says.
Touchdown!
Today, Jeany Park and her husband/business partner Geoff are scoring big with their video business. "The proof is in the pudding," Jeany laughs. "Our clients are getting results from their work with us, and as a result, we are getting more clients!"
Interview Links
Like the show? Click the purple icon to subscribe in iTunes and leave me a review, which will help others find this inspirational content. Thank you for listening!