Geoff Blades on Doing What You Want in Life & Work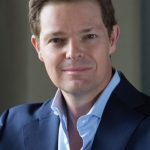 What can a former Wall Street High Roller teach us about playing our position with more dignity, grace, and courage so that we experience more success and satisfaction?
Turns out, plenty.
Twenty years ago, Geoff Blades was sitting in his Wall Street office and asked himself the question that would ultimately change his life.
"Is this what I truly want?"
The answer to that question led Geoff on a personal transformation quest that he's still on today.
In today's episode, Mary Lou talks with author and former Goldman Sachs superstar Geoff Blades about how to design your life so that you can do what you want. Geoff's story about visiting the self-help section at Barnes and Noble for the first time is sure to put a smile on your face, as is his overall enthusiasm for life. Get ready for a boost of high energy! Geoff brings everything to this conversation and leaves nothing on the field. 🙂
Bio: Geoff Blades is the author of several books including Do What You Want In Your Career and Do What You Want On Wall Street. After leaving a prestigious job at Goldman Sachs, Geoff spent years researching how people can achieve success and fulfillment in their careers and life. Today along with writing, he teaches masterclasses about living a fulfilling life through personal and professional development.
Keep the conversation going and share this episode with someone who could use a dose of inspiration today.
Thanks so much for listening. 🙂
LINKS & RESOURCES
Get to know Geoff on his website and check out his Masterclasses!
Get more out of PYP with these links:
We always appreciate your rating and review on iTunes!
Like the show? Click the purple icon to subscribe in iTunes and leave me a review, which will help others find this inspirational content. Thank you for listening!