Dr Jean Oursler on What to Do about Your Caveman Brain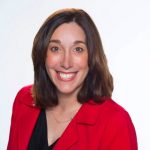 With a Ph.D. in Business Psychology, Dr Jean Oursler is one of the country's top business consultants, a top-rated speaker, a world-class business performance coach and the creator of Caveman Brain®. Dr. Jean developed The Caveman Brain® Business Growth System to help individuals, teams, and companies who want to accelerate their business growth. This groundbreaking business growth system is the only one that uses skill set, mindset and tool kits to specifically align an individual, a team, and a company to achieve maximum results in the shortest time possible.
Dr. Jean says "when you use this customized, done for you system, you can achieve results in as little as 30 days and what is great is that you can do it on your own or have one of our certified Growth Coaches™ to assist you.
As a business psychologist, Dr. Jean employs a business growth philosophy grounded in a no-nonsense, results-focused approach, completely personalized to meet the needs of her clients. In fact, Dr. Jean's clients call her The Results Queen® because she is all about getting unprecedented results — at an unprecedented speed — that creates and maintains unprecedented levels of performance.
Dr. Jean uses her mission, "To Leave You Better, Than I Found You," to help everyone understand what your Caveman Brain® is so you can prevent it from holding you back and use it to propel you forward to better results in your business. This engaging purpose and passion come across in all her presentations whether they be on a stage or in front of a microphone.
Connect with Dr Jean Oursler
= = = = =
The Team here at PYP has put together another uplifting, insightful, and inspiring show for you today. Our goal is to bring you timely, relevant, and useful conversations so that you can experience more success, energy, and life on your leadership journey.
= = = = =
My latest book, The Far Unlit Unknown — is available now! Grab your copy here
Here are three more ways I can help you:
Share this episode with one person who could use a boost of inspiration and positivity today.
Bring me in to speak at your next event.
Book a free call with me today to discuss that book you finally want to write this year.