Dr. Cynthia Boccara Takes Us from Posture to Presence to Power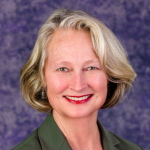 Listen to the episode (0:38:22)
Kick Off!
Dr. Cynthia Boccara graduated Magna Cum Laude from Los Angles College of Chiropractic. She has been in practice for over 25 years helping patients from infants to octogenarians lead happier, healthier lives. Dr. Cynthia also had the honor of being selected as the Chiropractor for the All Women's America's Cup team as they made history. With her extensive experience in high performance, Dr. Boccara has worked with Olympic athletes from 6 different countries to achieve gold medal outcomes.
In addition to her practice, using brain and body based solutions, Dr. Cynthia helps individuals and organizations improve their communications, be more productive and cultivate innovative thinking. She has shared her insights with organizations such as Citibank, Dell Software, Taylor Design, WITI, MPI, PMI, and is a highly sought after presenter at conferences on Executive Presence, leadership development and presentation skills.
Move the Chains
A hiking trip with her kids in Yosemite National Park a few years ago became the wake up call Cynthia Boccara needed to change her life.
"I was 40 pounds overweight, barely able to get up the trail, and needed my children to pull me to the top," Cynthia recalls. "I discovered not long after getting home that I was severely iron deficient and needed transfusions to get me back to a base level."
Her big takeaway from this experience? The body always wins!
Touchdown!
Getting past being right and not making mistakes was Cynthia's big win. Giving an impromptu speech at a live event earlier this year showed her she doesn't have to wait until she feels 100% ready to get on stage and share her knowledge. "That experience helped me model what I teach," she laughs. "I can do this!"
Interview Links
Like the show? Click the purple icon to subscribe in iTunes and leave me a review, which will help others find this inspirational content. Thank you for listening!