Catherine Tindall on the Truth about Your Taxes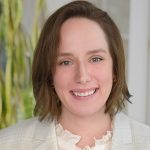 Catherine Tindall knows taxes and is committed to teaching people about how to maximize their money and minimize their taxes. Catherine is a CPA with the accounting firm Dominion Enterprise Services, and she specializes in strategic income tax approaches to help clients navigate tax codes and regulations including the Employee Retention Credit.
In today's conversation, Catherine takes us into her world of accounting to shed light on some common misconceptions and misperceptions about taxes with the goal of helping us understand what's possible for us when it comes to our money and paying taxes. She shares some useful insights that will have you thinking differently about your taxes from now on.
Connect with Catherine Tindall
On her website
Recommended Books & Resources
Meditations by Marcus Aurelius
On Leadership by John Wooden
= = = = =
The Team here at PYP has put together another uplifting, insightful, and inspiring show for you today. Our goal is to bring you timely, relevant, and useful conversations so that you can experience more success, energy, and life on your leadership journey.
= = = = =
My latest book, The Far Unlit Unknown — is available now! Grab your copy here
Here are three more ways I can help you:
Share this episode with one person who could use a boost of inspiration and positivity today.
Bring me in to speak at your next event.
Book a free call with me today to discuss that book you finally want to write this year.
Episode Summary
How to become the kind of leader you want to be. (0:00)
Running a concession stand at a baseball field. (3:00)
The right way to start a tax business. (6:15)
Tips on how to look for outsourcing help. (12:20)
Making sense of taxes and taxes. (15:40)
Hedging your expenses for a future return. (20:54)
Taking into account the tax effects. (24:10)
How to protect your money? (31:24)
Tips for dealing with the IRS. (34:43)
Employee retention credit is voluntary. (40:33)
Books that have been instrumental to Katherine. (42:49)