Calvin Brown on Finding Gold in the Hidden App Market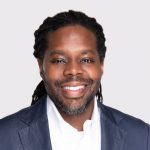 Calvin Brown is a tech founder with experience managing global teams and multi-million dollar software deliverables. His software architecture background, coding capabilities, and keen understanding of the entire process help inform his mindful but competitive approach.
Calvin is fueled by his passion for understanding the nuances of the technical challenges businesses face across all industries. He considers himself a 'forever student,' eager to build on his hands-on technical foundation by architecting, building, and teaching others how to master the art of making complex technical issues solvable.
In 2017, Calvin's love for giving back inspired him to create a community that offers free technical training. Today, the growing tech group of nearly 1,000 professional black coders provides access to the strategies and techniques used to build lots of the software we all use daily. Understanding the intricate dance between software developers and business owners, Calvin wrote a book to help entrepreneurs bring their app-related visions to life by effectively communicating with developers without necessarily knowing the technical language. He also contributes to technology-focused magazines, selflessly spreading knowledge and resources to empower others.
Links and Resources from Calvin Brown
Connect with Calvin on LinkedIn
Learn more about his business here
Thanks for Supporting the Podcast!
The Team here at PYP has put together another uplifting, insightful, and inspiring show for you today. Our goal is to bring you timely, relevant, and useful conversations so that you can experience more success, energy, and LIFE as the leader of your business, career, side hustle, or passion.
If you haven't already been incredibly generous and awesome, now's your chance when you leave us a review and make sure to subscribe to the show wherever you listen to podcasts!
Here are a few ways I can help you: