Bryce Henson on Growing Profits through Fitness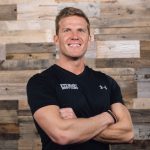 Bryce Henson is the CEO of Fit Body Boot Camp, the world's fastest growing fitness boot camp franchise. Having nearly 20 years of Fitness Business experience and owning his own Fit Body location, his passion is spreading fitness to the world through business coaching. Through Fit Body Boot Camp's World Wide growth, Bryce has overseen hundreds of gyms successfully launched throughout North America. Most importantly, he helps his Franchise Partners grow their profits while helping to offset the obesity epidemic. In today's conversation, Bryce shares his story of when he answered the call to leadership and how that call continues to shape his passion for fitness and business. Get ready to get enthused about your health and what's possible!
Connect with Bryce Henson
Recommended Books & Resources
Extreme Ownership by Jocko Willink
12 Rules for Life by Dr. Jordan Peterson
= = = = =
The Team here at PYP has put together another uplifting, insightful, and inspiring show for you today. Our goal is to bring you timely, relevant, and useful conversations so that you can experience more success, energy, and life on your leadership journey.
= = = = =
My latest book, The Far Unlit Unknown — is available now! Grab your copy here
Here are three more ways I can help you:
Share this episode with one person who could use a boost of inspiration and positivity today.
Bring me in to speak at your next event.
Book a free call with me today to discuss that book you finally want to write this year.
Episode Summary
Coaching and accountability for success. (0:02)
Leadership and responsibility from a childhood experience. (2:03)
Personal story, addiction, and business leadership. (6:20)
Fitness journey and overcoming self-limiting beliefs. (8:50)
Fitness franchise opportunities and qualities sought in partners. (13:38)
Franchise opportunities and their benefits. (17:06)
Fitness, nutrition, mindset, and leadership. (24:05)
Hiring a coach for fitness and nutrition success. (27:24)
Obesity epidemic in modern society. (33:43)
Fitness, marketing, and self-awareness. (36:53)
Fitness, health, and wellness with Bryce Henson. (43:18)
Leadership, self-improvement, and fulfillment with Bryce Maddock. (46:32)