Barbara Turley on the Relentless Pursuit of Time Efficiency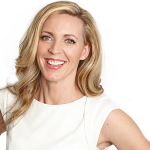 Who doesn't want to make better use of the limited time we have? Today's guest, Barbara Turley, understands the needs of busy professionals these days and through her business, helps them get more out of each day without sacrificing results.
Barbara is an investor and entrepreneur, and the founder and CEO of The Virtual Hub, a business she started by accident that scaled quickly to become one of the leading companies that integrates in-house trained virtual assistants into client businesses. This strategy frees up time and energy so that businesses can focus on optimizing their operations further to achieve business growth goals. With a strong focus on customized training and ongoing career development, The Virtual Hub ensures that her team is trained in cutting edge programs that many of us are familiar with — things like HubSpot, Ontraport and the like. Familiarity with these programs allows her team to best meet their client's unique needs in digital marketing, social media, operational support, and admin services. When she's not working on her business, Barbara is a mom to her gorgeous kids, Ruby and Alexander, and wife to her best friend.
Connect with Barbara Turley
Recommended Books & Resources
Second in Command Podcast with Cameron Herold
= = = = =
The Team here at PYP has put together another uplifting, insightful, and inspiring show for you today. Our goal is to bring you timely, relevant, and useful conversations so that you can experience more success, energy, and life on your leadership journey.
= = = = =
My latest book, The Far Unlit Unknown — is available now! Grab your copy here
Here are three more ways I can help you:
Share this episode with one person who could use a boost of inspiration and positivity today.
Bring me in to speak at your next event.
Book a free call with me today to discuss that book you finally want to write this year.
Episode Summary
The relentless pursuit of time efficiency and effectiveness. (0:01)
Introduction to Barbara Turley. (2:01)
Leadership of self and self awareness. (8:16)
How she got her start. (12:00)
The importance of systems and processes. (18:29)
Delegating tasks. (21:16)
Dealing with the pressure to delegate. (26:19)
The rise of chat gpt and the evolution of AI. (30:44)
How do we augment vas with AI? (33:37)
The relentless pursuit of time efficiency. (39:56)
Where can people learn more about the virtual hub? (43:03)
Leadership is not a solo skill. (48:39)