Zack Slingsby on Creating Videos People Actually Want to Watch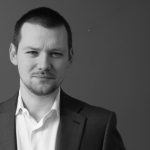 Zack Slingsby is a writer, short film creator, and founder of Human Factor Media, an award winning branded storytelling company that has worked with leading brands and publishers to create videos people actually want to watch.
One of several poignant observations Zack Slingsby makes during our conversation has to do with the current state of advertising and marketing. He says:
"We don't know how we're going to continue to try to tell people about our products in an age where the consumer has gotten so good at ignoring interruption marketing."
Consumers are extremely savvy — think about how often you skip the ads when watching a YouTube video or you're scrolling Instagram. We just don't have the time or interest in watching ads! Get us to the content we came to see, as quickly as possible, right?
Yet billions of dollars are dumped into making ads every year with high hopes on behalf of the brand paying to have ads made and run.
Zack adds:
"In the branding industry, you have what some people are calling an existential crisis, where they don't know how they're going to continue to reach people. Because the decibel level of ads has gotten to such a crazy volume that people can't hear it, they can't see it, they have banner blindness, and they skip ads right away."
Zack graduated from Fordham University, received his MFA from the New School and has published in over a dozen creative and industry publications. He believes the ingredient that makes a literary story great is the same that makes for a great video.
His company is based between Nashville, where he lives, and New York City, collaborating with brands to create stories and films instead of ads and interruptions.
Enjoy! 🙂
Recommendations from Today's Show:
Check out Zack's YouTube channel
Visit Zack's website
Books
Changing the Subject: Art and Attention in the Internet Age
Thanks for Supporting the Play Your Position Podcast!
The Team here at PYP has put together another uplifting, insightful, and inspiring show for you today. Our goal is to bring you timely, relevant, and useful conversations so that you can experience more success, energy, and LIFE as the leader of your business, career, side hustle, or passion.
If you haven't already been incredibly generous and awesome, now's your chance when you leave us a 5-star review!
Here are a few ways I can help you:

Share this episode with one person who could use a boost of inspiration and positivity today.
Grab your copy of my leadership playbook that teaches you the 11 skills you can quickly master to become an exceptional leader.
Buy one of my books on Amazon and leave me a 5-star review.
How's your writing these days? Is what you write and say more "ho-hum" than "oh ya!" Let's work on making your writing work better for you.  Book a free call with me today!