Yigal Adato — "If You Want an Epic Life, You Have to Do Epic Work"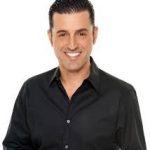 Listen to the episode (0:44:46)

In just 2 short hours...

...learn the skills that can make you an exceptional leader! I'll send you my leadership playbook directly to your inbox, right now!

On the surface, today's PYP MVP Yigal Adato had what our culture tells men they've made it. The big business, the house, the car, the vacations, the beautiful wife, the family. Yet… Below the surface, Yigal was living a lie. He was overweight, he was addicted to porn and he was on the fast track to getting a divorce from the love of his life. "I had to start telling the truth to myself," Yigal said fairly early on in our conversation. "Doing that allowed me to become courageous and move forward with my life. It also saved my health, my primary relationships and my marriage." This kind of vulnerability took Yigal years to develop. It's still a lot of work today for him to tell the truth. "If you want it, you have to work for it. If you want to have an epic life, you have to work for it." That's one of the big themes from today's conversation, which is a tough one, Team. Just preparing you for that. Yigal and I get into some pretty deep and raw territory. But like usual, the journey we go on is full of insight and wisdom. Some details about Yigal: He is a leadership expert, speaker, and an executive coach to business owners and is on a mission to unlock their leadership potential. He now dedicates himself to helping business owners master self-leadership skills, make more money, stress less, and have more freedom to do what they love. Along with being the Founder of Unlock the Leader, a mastermind for businessmen, he is also the host of the new show Small Business Big Leaders. Since the age of 15, Yigal has been studying and practicing leadership. He is well aware of what it takes to run a business handling the speed bumps, excuses, stresses, and how to run teams. At the age of 22 he ran a Retail/Service business with his brother that earned $50M in 15 years. His varied businesses have provided real life experiences in the trenches, achieving success in going from broke musician to selling over $50 million dollars in his business endeavors, managing hundreds of employees, raising a family, and having fun in the process. After his personal and professional successes, he courageously followed the source of his happiness to become a mentor to business owners. Yigal offers a practical approach to helping people find the truth of what makes them tick and live accordingly to their discovery. Most importantly, he is a father to his daughter Taly and husband to his wife Sharon. Leadership skills and insights Yigal shares on today's show:

We have to tell the truth to ourselves first if we expect to succeed long term
Results can only come from doing the work
Leading with baggage is misleading
Leadership stems from responsibility, not blame
To move forward, we have to own the reason we are stuck

Discover the "Write" Way to Be a Better Leader! Like the show? Click the purple icon to subscribe in iTunes and leave me a review, which will help others find this inspirational content. Thank you for listening!