Ty Morgan on Leading through Faith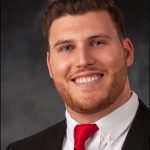 What do you think you would do if you learned that your unborn child had a condition that almost guaranteed he wouldn't live beyond birth?
In today's episode, Ty Morgan shares his very personal leadership story which is unlike any I've heard in the eight years I've been podcasting. Ty's story is not only moving, but proof that faith exists and works in amazing ways when we choose it over mistrust and disbelief.
Faith has certainly been a central part of Ty's private and personal life. He is the Founder of Infinite Planning, where his goal is to educate and inspire individuals to take control of their financial lives through proper education and coaching methods. Ty also recently founded the nonprofit organization, Silent Guardian-Angels, Inc. something Ty never imagined he'd do but is beyond grateful he was guided to building it.
Enjoy! 🙂
Visit Ty on his website here
Learn more about Silent Guardian-Angels and how they help families overcome impossible odds
Connect with Ty on LinkedIn
Books Ty recommends:
Thank God for Bitcoin
Infinite Banking
Thanks for Supporting the Podcast!
The Team here at PYP has put together another uplifting, insightful, and inspiring show for you today. Our goal is to bring you timely, relevant, and useful conversations so that you can experience more success, energy, and LIFE as the leader of your business, career, side hustle, or passion.
If you haven't already been incredibly generous and awesome, now's your chance when you leave us a 5-star review!
Here are a few ways I can help you:

Share this episode with one person who could use a boost of inspiration and positivity today.
Grab your copy of my leadership playbook that teaches you the 11 skills you can quickly master to become an exceptional leader.
Buy one of my books on Amazon and leave me a 5-star review.
How's your writing these days? Is what you write and say more "ho-hum" than "oh ya!" Let's work on making your writing work better for you.  Book a free call with me today!