Tony Banta on Leading in Crisis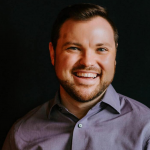 Times are different today with so many of us working remotely. Working with clients and building the right client systems to maximize client results and profit is tough during normal conditions. Add the layer of being at distance and the entire game changes.
Ever wonder what your clients are actually thinking? Why they're not taking action or seemingly standing in the way of their own success? The truth is generating client success (and the retention, referrals & raving fans that follow) is a system that can be optimized and engineered.
Today's guest is Tony Banta. He is a systems engineer, innovation consultant, and host of the Client Whisperer Show. Beginning his career as a self-taught software developer, Tony quickly realized that the best code could never solve broader leadership issues within organizations. Today Tony works with other client-businesses to maximize client results, increase client retention, and streamline the client fulfillment experience. Tony's writing has been featured in Forbes, The Huffington Post, and Recruiter Magazine to name a few. Tony and I talk about the changes to the way we're working today and the effects those changes are having on our client relationships. It's a great conversation as always!
Links & Resources
Thanks for listening!
The Team here at PYP has put together another uplifting, insightful, and inspiring show for you today. Our goal is to bring you timely, relevant, and useful conversations so that you can experience more success, energy, and LIFE as the leader of your business, career, side hustle, or passion.
If you haven't already been incredibly generous and awesome, now's your chance when you leave us a review and make sure to subscribe to the show wherever you listen to podcasts!
Here are a few ways I can help you: