Tim Fulton on How to Be Happier in Your Business and Life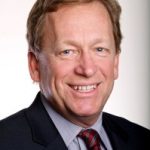 Listen to the episode (0:32:51)

In just 2 short hours...

...learn the skills that can make you an exceptional leader! I'll send you my leadership playbook directly to your inbox, right now!

"Aren't all business owners happy?" today's PYP MVP Tim Fulton asks. You would think they would be being out on their own, running their own show, chasing a dream, having the freedom you can't get with a job. But the answer to this question is a surprising no, and in the show, Tim goes into detail about why that is so — and how to fix it.
Tim Fulton showed up ready to play and you're going to love his enthusiasm. The facts about him include: he is a nationally recognized small business consultant and advocate with more than 30 years experience in entrepreneurship. His purpose and passion is helping others succeed. Over the years he has worked with thousands of business start-ups and existing business entities as a catalyst for starting and growing their business enterprises.
Tim has also served as the assistant director of the Small Business Development Center at Clayton State University and the Director of the Family Business Institute at Florida International University. An author of a very popular, award-winning book on small business titled Small Business Matters and the follow-up book Small Business Matters and All That Jazz, Tim also publishes his own award-winning monthly newsletter, Small Business Matters. A popular public speaker, Tim has addressed groups from the Association of Small Business Development Centers, the Cruise Line Industry Association, and the American Society for Training & Development. He has also appeared on television and radio programs as an advocate for small business and entrepreneurship. Discover the "Write" Way You Can Have More Success! Like the show? Click the purple icon to subscribe in iTunes and leave me a review, which will help others find this inspirational content. Thank you for listening!