Sue Monhait on The Blue Ocean Opportunity for Gifters-Bakers-Crafters-Makers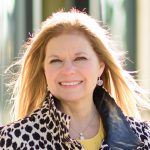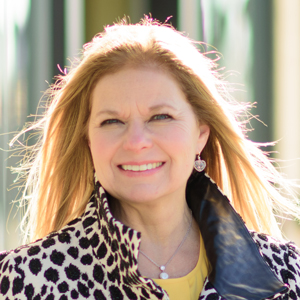 Listen to the episode (0:42:41)

In just 2 short hours...

...learn the skills that can make you an exceptional leader! I'll send you my leadership playbook directly to your inbox, right now!

"A lot of people get to a point in their lives when they are so done with the 9-5," says today's PYP MVP Sue Monhait. "They may be 60, or 65 and ready for something else. But there's only so many times they can work out, or play golf or tennis. A lot of people have crafts they enjoy that they can turn into a business." Sue loves the wonderful community she serves known as Gifters-Bakers-Crafters-Makers. She is known as the Gift Biz Gal and has worked in the retail and online spaces for over 25 years. After 15 years in corporate sales/marketing to both boutique shops and larger brands, she went on to open two profitable businesses of her own. I mentioned how much I love Marcus Lemonis and his popular show on CNBC called "The Profit." Sue told me he often comes to the coffee shop right below where she works. "If you're listening to this show, Marcus, you need to stop by and say hello!" Sue laughed. "And I'd love to have you on my show!" I added. So Marcus, if you're listening, consider this an invitation to share your story here on PYP. 🙂 Today Sue Monhait owns The Ribbon Print Company, a gold-standard business offering custom ribbon printing systems so businesses can provide product personalization right in their store or craft studio, Sue-Circle-Blue.
She has been identified as an industry leader and trendsetter. She has created her own proprietary software program, Design and Print™, and a specialty brand of ribbon, Pretty Print™ Ribbon, that is sold exclusively through The Ribbon Print Company. Other industry firsts are an online training program supporting customers worldwide as well as a membership Design Vault – again focused on the needs of their customer base. Recently, Sue identified the need within the gifting, baking, crafting, and designing spaces, for a leader to help entrepreneurs set up their businesses to become profitable and sustainable entities. Pulling from her vast experience, she has started coaching and speaking to guide entrepreneurs who have a hobby or creative passion that they want to turn into a business. She also works with existing business owners who have gotten stuck or are looking for that one thing that's needed for them to gain traction and move ahead. As host of the Gift Biz Unwrapped Podcast, she provides free content weekly to assist those searching for answers on how to start and grow their business. Leadership skills and insights Sue shares on today's show:

It is very possible to build a thriving business out of a hobby or craft
Being honest and real will get you far — don't be afraid to show up authentically to what you do
Great leaders learn how to take rejection — and learn from it
No matter what you tell yourself, you don't have a business unless there's money regularly coming into the bank
If the market doesn't want your product, it doesn't matter how beautiful or great your product is — you may need to go back to the drawing board, get some feedback and that's okay!

Discover the "Write" Way to Becoming a Better Leader! Like the show? Click the purple icon to subscribe in iTunes and leave me a review, which will help others find this inspirational content. Thank you for listening!