Scott Drake on How to Hire and Lead with Compassion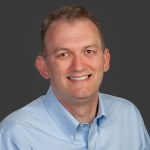 The war for talent is perhaps as fierce as it has ever been. Consequently, business leaders across the board are putting more energy into attracting and then hiring the best people for the right roles.
It's no easy feat.
Today's guest Scott Drake helps leaders make great decisions about who they onboard along with how to guide high potentials through the leadership pipeline. Scott is a sought-after consultant and trainer who made every mistake when rising through the leadership ranks. After seeing emerging leaders on his teams repeating the same mistakes, he set out to find a simpler and faster way to grow leaders. When he couldn't find a shortcut, he invented one. His 25-year career includes stops at Microsoft in Redmond, Washington and start-ups in Silicon Valley.
A few of the questions Scott addresses include:
-How can someone accelerate their growth from a role player to a leader?
-Why is it essential for leaders to "lose the competency war?"
-How can leaders improve their hiring of other leaders?
Enjoy 🙂
Learn more about Scott Drake on his website
Thanks for Supporting the Podcast!
The Team here at PYP has put together another uplifting, insightful, and inspiring show for you today. Our goal is to bring you timely, relevant, and useful conversations so that you can experience more success, energy, and LIFE as the leader of your business, career, side hustle, or passion.
If you haven't already been incredibly generous and awesome, now's your chance when you leave us a 5-star review!
Here are a few ways I can help you:

Share this episode with one person who could use a boost of inspiration and positivity today.
Grab your copy of my leadership playbook that teaches you the 11 skills you can quickly master to become an exceptional leader.
Buy one of my books on Amazon and leave me a 5-star review.
How's your writing these days? Is what you write and say more "ho-hum" than "oh ya!" Let's work on making your writing work better for you.  Book a free call with me today!