Rich Kasparian on Investing for a Happy Retirement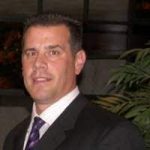 Rich Kasparian is the founder of Garden City Financial Group Inc. Rich and his firm work passionately with individuals, families, and businesses to plan, manage, and pursue their financial goals with confidence. He understands that people work hard for their money. They should be able to invest it well so it works for them during their golden years.
Rich founded the firm in 2009 because he knew there was a need for sound, personalized, and objective advice in the confusing world of financial planning that sometimes seems to lack common sense. He is passionate about helping business owners and other individuals protect their investments to ensure a happy retirement.
Rich lives with his family on Long Island near New York City.
Links and Resources from Rich Kasparian
Get to know more about Rich and the Garden City Financial Group, Inc.
Thanks for Supporting the Podcast!
The Team here at PYP has put together another uplifting, insightful, and inspiring show for you today. Our goal is to bring you timely, relevant, and useful conversations so that you can experience more success, energy, and LIFE as the leader of your business, career, side hustle, or passion.
If you haven't already been incredibly generous and awesome, now's your chance when you leave us a review and make sure to subscribe to the show wherever you listen to podcasts!
Here are a few ways I can help you: