Peter Lazaroff on a Bulletproof Approach to Meeting Your Financial Goals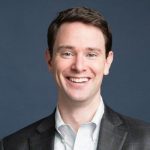 Peter Lazaroff (LAZZ-ar-off) knew from a young age that he had a future in investing. When he was 12 years old, his grandmother gave him one stock in Nike for his birthday and the rest, as they say, is history. This one small gift set in motion a series of events that led him to what he does today professionally — helping people make great money decisions.
Today, Peter is the Chief Investment Officer at Plancorp, which manages over $4 billion for its clients. What makes Peter unique is his personable "big brother" perspective and unique ability to simplify complex issues for anyone. He's here to share insights from his book, Making Money Simple, and help you understand what today's financial landscape means for your money.
Links & Resources
Take the Smart Money Quiz here!
Thanks for listening!
The Team here at PYP has put together another uplifting, insightful, and inspiring show for you today. Our goal is to bring you timely, relevant, and useful conversations so that you can experience more success, energy, and LIFE as the leader of your business, career, side hustle, or passion.
If you haven't already been incredibly generous and awesome, now's your chance when you leave us a review and make sure to subscribe to the show wherever you listen to podcasts!
Here are a few ways I can help you: