Pamela Gold on How to Be Present and More Effective in Everything You Do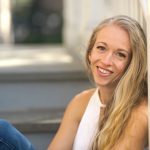 Listen to the episode (0:33:50)

In just 2 short hours...

...learn the skills that can make you an exceptional leader! I'll send you my leadership playbook directly to your inbox, right now!

"No matter how skillful we are, we are always going to have blind spots. We just can't know what we don't know," says today's PYP MVP Pamela Gold. "And don't even get me started on what phones are doing to us!" she laughs. "Our phones are messing with our minds!" You will love today's conversation with Pamela Gold. Some history: Pamela grew up on her family's apple farm in upstate New York, graduated from Yale University, and then entered the business world in NYC where she was the point person on an IPO at the age of 24. Leaving the workforce to start a family, she co-founded West Village Parents and went on to pursue her passion for fitness and wellness. It was through this pursuit that she discovered yoga, which connected her love of philosophy, science, psychology, and wellness and eventually led her to discover her life's work: teaching inner peace as the key to our greatest evolution and ultimately, world peace. About a year and a half ago, she had a really big shift and wrote a book as a result of that shift — it took her three weeks to write and the rest is history. It's called Find More Strength: 5 Pillars to Unlock Unlimited Power and Happiness and it is full of tragedy to triumph personal stories, along with actionable tools to help increase power and happiness in life. She jokes that all her friends read it and liked it and gave her those warm and fuzzy feelings we all love to feel from time to time. But the real mark of success for her is getting responses from strangers who tell her how much this book is changing their lives. Pam has since transformed not only her life, but the lives of others with her company Gold Evolution. Leadership skills and insights Pam shares on today's show:

How do we use our phones to make life better, while minimizing the noise and clutter that threaten to take us out if we don't develop the right skills to tackle them
How to use our brains to stay centered
What to do when we lose an important relationship
Why we give away our power too easily sometimes
When putting some of our happiness on how another person is treating us and caring about us becomes a problem
How to practice self compassion
Why it's so hard not to take things personally

Click the image below to get her best selling book: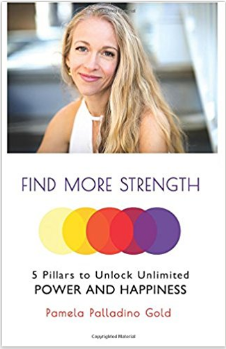 Discover the "Write" Way to Be a Better Leader!
Like the show? Click the purple icon to subscribe in iTunes and leave me a review, which will help others find this inspirational content. Thank you for listening!