Neville Billimoria on Leading from Where You Stand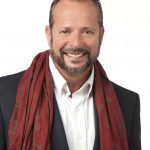 Neville Billimoria is an award-winning communications executive who also teaches martial arts, yoga, and meditation on the UC San Diego campus (which he's been doing for 38 years!). He is a frequent speaker on topics including brand as culture, purpose-driven leadership, social capital optimization, and civic engagement.
Neville writes a weekly blog over at Soul Food Friday intended to feed, grow and energize your soul. He believes that all of us can lead from where we stand.
I think you are going to love Neville's energy and enthusiasm as much as I do! We had a fantastic conversation about self-acceptance, taking time for deep breathing, and the future of culture in a post-pandemic world.
Enjoy!
Links and Resources from Neville Billimoria
Connect with Neville Billimoria on LinkedIn
Read Neville's exceptional blog here
Thanks for Supporting the Podcast!
The Team here at PYP has put together another uplifting, insightful, and inspiring show for you today. Our goal is to bring you timely, relevant, and useful conversations so that you can experience more success, energy, and LIFE as the leader of your business, career, side hustle, or passion.
If you haven't already been incredibly generous and awesome, now's your chance when you leave us a review and make sure to subscribe to the show wherever you listen to podcasts!
Here are a few ways I can help you: