Nellie Akalp Is in It to Win It Again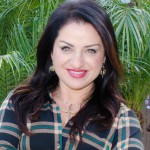 Listen to the episode (0:27:51)
In just 2 short hours...
...learn the skills that can make you an exceptional leader! I'll send you my leadership playbook directly to your inbox, right now!
Kick Off!
Nellie Akalp is a serial entrepreneur, small business advocate, speaker and author. Through the various "Do-It- Yourself" and "Business-Startup" services she has founded since 1997, she has formed over 200,000 corporations and LLCs for small business owners. Her last company was acquired by Intuit in 2005. Today, she and her husband, Phil, operate CorpNet.com where they help entrepreneurs start and maintain a business in compliance with state filing requirements for a new or existing business.
Nellie shares her expert tips with readers at Forbes, Entrepreneur and Mashable and is a regular guest expert on the Fox Small Business Center. She has presented a workshop at Small Biz Expo and sat down with members of Girls in Tech, General Assembly and more to inspire and motivate others to make their business dreams a reality.
Move the Chains
In starting her second business, Nellie Akalp quickly discovered that just because she was wildly successful with her first business didn't guarantee her second business would automatically succeed. Developing the right mindset around building a new business gave her the edge during the challenging times. She says, "Like football, or any sport, you have to have flexibility."
Touchdown!
Nellie sold her company at the age of 31 for $20,000,000! She then had the tenacity to start again from ground zero. Running a business is like playing a game, and it's about winning. It's clear after hearing Nellie Akalp tell her story that she is definitely in it to win it again!
Interview Links
Make sure to check out Nellie Akalp on her website at corpnet.com! You can also send an email to info@corpnet.com, or simply dial 1 (888) 449-2638 Mondays through Friday from 6:00 am until 5:00 pm PST.
Like the show? Click the purple icon to subscribe in iTunes and leave me a review, which will help others find this inspirational content. Thank you for listening!