Marybeth Gregg on How to Soar with a Broken Wing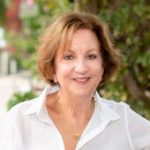 Marybeth Gregg is the President and Founder of the International Center for Women's Leadership. Throughout her 30+ year career, she has worked in human development for several global corporations in addition to her extensive individual coaching work with clients in the business and not-for-profit arena.
In 2012, Marybeth founded what is now The International Center for Women's Leadership. This woman-owned-and-operated organization is dedicated to supporting women during personal life changes, mid-life journeys, partnership transition, retirement, or simply for women who are in search of a more meaningful and fulfilling life.
Marybeth believes that all of us can find true joy amid stress and unexpected challenges. We all experience pain and struggle at different points in our lives. Marybeth guides her readers in adopting a mindset to turn off your autopilot, embrace life in a new light, and find the treasures in each day.
In our conversation today, Marybeth shares her story of personal transformation from working in corporate to becoming an author and founder and how she has embraces life in a new light for herself.
Connect with Marybeth Gregg
Get a copy of her book How to Soar with a Broken Wing
Recommended Books & Resources
= = = = =
The Team here at PYP has put together another uplifting, insightful, and inspiring show for you today. Our goal is to bring you timely, relevant, and useful conversations so that you can experience more success, energy, and life on your leadership journey.
= = = = =
My latest book, The Far Unlit Unknown — is available now! Grab your copy here
Here are three more ways I can help you:
Share this episode with one person who could use a boost of inspiration and positivity today.
Bring me in to speak at your next event.
Book a free call with me today to discuss that book you finally want to write this year.