Judy DeFeo on Making the Most of Your Money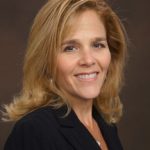 Judy DeFeo is passionate about the freedom and opportunities she brings to her clients. With 20 + years of financial industry experience, there's no one better positioned to help small to midsize businesses leverage the power of cloud accounting software to help ease their accounting burden.
Judy DeFeo spent 15 years with Goldman Sachs in New York, eventually serving as Vice President in their Global Treasury and Banking Division. She is a member of the National Advisor Network (for QuickBooks® ProAdvisors and is certified by the Sleeter Group, a national consulting network of accounting software professionals.
Links and Resources
Judy DeFeo on LinkedIn
Check out how Judy can help your business here
Elevate Your Expertise
***FALL REGISTRATION IS NOW OPEN***
Learn why sharing what you know with a bigger audience can be one of the best decisions you'll ever make … even if you have no idea where to start! Find out more about this exciting program today!
The Team here at PYP has put together another uplifting, insightful, and inspiring show for you today. Our goal is to bring you timely, relevant, and useful conversations so that you can experience more success, energy, and LIFE as the leader of your business, career, side hustle, or passion.
If you haven't already been incredibly generous and awesome, now's your chance when you leave us a review and make sure to subscribe to the show wherever you listen to podcasts!
Here are a few ways I can help you: