Jo Miller Leads and Speaks from the Heart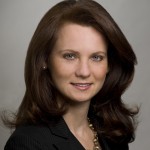 Listen to the episode (0:36:07)
Kick Off!
Jo Miller is Founding Editor of BeLeaderly.com, CEO of Women's Leadership Coaching, Inc., and the creator of the Women's Leadership Coaching® system, a roadmap for women who want to break into leadership positions in business. Used successfully by thousands of women worldwide, the system identifies the key steps women must take to advance into positions of influence and leadership—especially in industries long considered "a man's world," such as technology, finance, and energy.
Jo is an internationally sought-after speaker who delivers more than 60 presentations per year to audiences of up to 1,200 for women's conferences, women's professional associations, and Fortune 1000 corporate women's initiatives.
Move the Chains
Jo actually got fired from her first job. She then found herself in an entry level position, and was hopeful that she'd grow and have long term success with the company. She was eventually able to get as far as creating her own department. However, Jo's independent nature wasn't always a good fit for the company culture. This led her to get coaching, and eventually to become a coach herself. Today Jo Miller runs her own show at BeLeaderly.com and both she and her clients are thrilled.
Touchdown!
 After the 2008 financial crisis, companies didn't have the budget for programs like the ones Jo Miller provided. As a result, she decided to offer her services for a price that anyone could afford. She reached out to leaders to interview, and the Women's Leadership webinar series was born. She now has 26 corporate members, and 200-300 individual members. Jo is able to continuously learn and grow through interviewing and speaking with countless leaders, adding value to emerging leaders in companies where internal programs aren't in place.
Interview Links
Make sure to check out Jo's blog at BeLeaderly.com, her website jomiller.net, and follow her on Twitter @Jo_Miller
Want to live a more extraordinary life? Grab a free guide to help you here at pyppodcast.com/story!
Like the show? Click the purple icon to subscribe in iTunes and leave me a review, which will help others find this inspirational content. Thank you for listening!