John Mitchell on the $5 Million, 12 Minute a Day Leadership Secret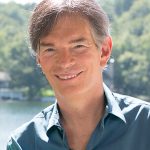 John Mitchell teaches the "SCIENCE of SUCCESS" at the University of Texas, along with a 12 minute a day technique that typically doubles an entrepreneur's income within a year.
When John turned 50, he wasn't as successful as he thought he should be. Then it came to him: find the top book in the world on SUCCESS and apply that book literally word for word to his life. That book is Think and Grow Rich, which has been read by over 100 million people.
Once he did that, everything changed.
John has since gone on to develop his 12 minute a day technique which caused his income to start doubling. Within four years he was netting MID SEVEN FIGURES a year. Time Magazine even did a cover story on the science behind his 12 minute day technique.
John Mitchell now teaches his methodology with the former Chancellor and President at the University of Texas where his technique is recognized as the "Top Application in the World" based on the top book in the world on SUCCESS.
Enjoy 🙂
Get the generous gift John offers listeners
Thanks for Supporting the Podcast!
The Team here at PYP has put together another uplifting, insightful, and inspiring show for you today. Our goal is to bring you timely, relevant, and useful conversations so that you can experience more success, energy, and LIFE as the leader of your business, career, side hustle, or passion.
If you haven't already been incredibly generous and awesome, now's your chance when you leave us a 5-star review!
Here are a few ways I can help you:

Share this episode with one person who could use a boost of inspiration and positivity today.
Grab your copy of my leadership playbook that teaches you the 11 skills you can quickly master to become an exceptional leader.
Buy one of my books on Amazon and leave me a 5-star review.
How's your writing these days? Is what you write and say more "ho-hum" than "oh ya!" Let's work on making your writing work better for you.  Book a free call with me today!