Jim Jubelirer on Why The Future Is Brighter than You Think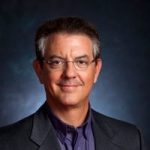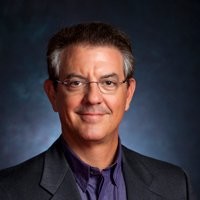 Listen to the episode (0:29:33)

In just 2 short hours...

...learn the skills that can make you an exceptional leader! I'll send you my leadership playbook directly to your inbox, right now!
"Coming up with what author Jim Collins calls a BHAG — Big Hairy Audacious Goal — is often too overwhelming for small businesses," says Jim Jubelirer. "A better alternative for this market segment is to create an MTP — Massively Transformative Purpose — which takes a big ambition but one that also has a social aspect to it."
Jim works to support people who are running companies with a mission to combat the forces contributing to some of the world's biggest problems, including climate change. He'd like to see less dependence on oil and more dependence on renewable energy sources across the planet.
PYP Player Stats:
Jim Jubelirer (JUBE-uh-leer) is a seasoned executive, coach, and public speaker.
Jim's mission is to help leaders improve their business performance and
personal satisfaction. Jim speaks to a wide variety of audiences about leadership
and business excellence and motivates people to achieve Breakthrough Results.
He has designed and delivered custom training programs and has delivered
speeches, conference presentations and/or executive seminars to over 6,000
people from over 40 countries.
Jim's Massively Transformative Purpose is to create an equitable and sustainable
world for everyone. His Moonshot is to see the transformation to 100%
renewable energy worldwide in his lifetime.
Leadership skills and insights Jim shares on today's show:
Everyone has a story about hearing that still, small voice and not following it — next time you hear it, follow it
Great leaders are willing to reinvent themselves despite feeling uncertain and afraid about leaving their comfort zone
Now is the best time in human history to be born because you're more likely to be literate, educated and free to pursue your dreams
With every development, there's good and there's bad
We tend to overestimate what we can do in the short term and underestimate what we can do in the long term
Click here to take advantage of what Jim Jubelirer offers on today's show!
Like the show? Click the purple icon to subscribe in iTunes and leave me a review, which will help others find this inspirational content. Thank you for listening!