Jessica Fialkovich on How to Know What Your Business Is Worth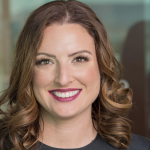 Many people go into business with their eyes on their eventual exit. Today's guest Jessica Fialkovich takes us inside the world of business valuations, giving us insights about what's involved, what's not, and when to know it's time to move on.
Jessica became a first-time entrepreneur at the age of 25 and since has been able to successfully establish, develop and sell multiple small businesses in a number of different industries.
In the last eight years, Jessica has been able to build her business brokerage firm from a two-person team to one of the top firms in the country. Under her leadership, the office has been the number one Transworld Business Advisors franchise location in the world for the last five years, has made the Inc 5000 list for the last three, and been recognized by the Financial Times, the Denver Business Journal and others. Jessica is also the Founder of Exit Factor, which teaches business owners how to buy and sell businesses for the most profit in the least amount of time.
As an entrepreneur, Jessica is passionate about small businesses driving our economy. Because of this, she has committed to educating and supporting entrepreneurs and the small business community. She is active in the Entrepreneurs' Organization, currently serving as the President of the Colorado chapter, and the founder of the Small Business Coalition, a non-profit giving small businesses support and a voice. Jessica is originally a Jersey Girl that now lives in Colorado with her husband and two dogs, Moose and Sailor. When she's not working you can find her either enjoying the outdoors or attending a Bruce Springsteen concert.
Links and Resources from Jessica Fialkovich
Learn more here about Jessica and how she can help you understand what your business is worth.
Thanks for Supporting the Podcast!
The Team here at PYP has put together another uplifting, insightful, and inspiring show for you today. Our goal is to bring you timely, relevant, and useful conversations so that you can experience more success, energy, and LIFE as the leader of your business, career, side hustle, or passion.
If you haven't already been incredibly generous and awesome, now's your chance when you leave us a review and make sure to subscribe to the show wherever you listen to podcasts!
Here are a few ways I can help you: