James Davis on Leveling the Leadership Playing Field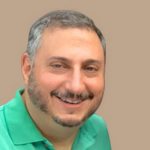 James Davis is the owner of Tech Commandos, a company on the forefront of the new era of hybrid workforce solutions which has been singled out by Goldman Sachs as a visionary business in the IT sector.
When the pandemic hit, much of the world's workforce went online, creating a demand for reliable cloud based solutions. James noticed that smaller companies were at a disadvantage and didn't have access to these solutions because of funding constraints. Tech Commandos was born to level the playing field. From protecting data, giving employees access to everything they need wherever they are, to attracting employees on a wider geographic footprint—James and his team make it easy and affordable.
James understands the needs of the hybrid workplace and is passionate about providing actionable insights to help business leaders navigate this new world. He is the go-to resource within the hybrid workplace space.
Big on delivering great customer service, James says:
"Good customer service can be the linchpin between your success and longevity and closing up shop. When I'm out and about, when I'm in retail establishments, I always go out of my way to be extra nice to the people working behind the register. Because I know first of all, it's a very difficult job, you're on your feet all day, you're dealing with a predominantly angry public. And coming out of the pandemic, I've noticed and I've had conversations with a lot of different people, people in banks, people in clothing stores, grocery stores, who just say how grumpy a lot of Americans are. To just be kind and to actually ask somebody, how are you today? can make all the difference between them having a terrible day and them having a decent day. That conversation and being a human can go so far. And even if you're not face to face, if you're on the phone with somebody who's called in who's having an issue with a product they bought from you, or in your case, the service that they have to be able to, first of all defuse the frustration, the quote and answer questions confidently, clearly get to a solution. You can't beat that. You just can't."
We couldn't agree more! Enjoy the show.
Recommendations from Today's Show:
Grab the generous offer from James Davis here
Thanks for Supporting the Play Your Position Podcast!
The Team here at PYP has put together another uplifting, insightful, and inspiring show for you today. Our goal is to bring you timely, relevant, and useful conversations so that you can experience more success, energy, and LIFE as the leader of your business, career, side hustle, or passion.
If you haven't already been incredibly generous and awesome, now's your chance when you leave us a 5-star review!
Here are a few ways I can help you:

Share this episode with one person who could use a boost of inspiration and positivity today.
Grab your copy of my leadership playbook that teaches you the 11 skills you can quickly master to become an exceptional leader.
Buy one of my books on Amazon and leave me a 5-star review.
How's your writing these days? Is what you write and say more "ho-hum" than "oh ya!" Let's work on making your writing work better for you.  Book a free call with me today!