Jack Tompkins on What It Means to Lead with Data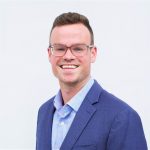 Jack Tompkins is the owner of a consulting firm with the best name ever: Pineapple Consulting Firm. Based out of Charlotte, North Carolina, Jack absolutely loves helping small businesses become data-driven!
Originally from Connecticut, Jack spent years after college in Corporate America with roles ranging from analyst to partnership manager, but moved down to Charlotte and started his company, Pineapple Consulting Firm.
Now he and his team help small businesses become more data-driven by creating KPI (Key Performance Indicator) dashboards with visual representations of their performance along with analytical support to fully tell the story of their business.
Recommendations from Today's Episode
Connect with Jack Tompkins on LinkedIn and his website
Thanks for Supporting the Play Your Position Podcast!
The Team here at PYP has put together another uplifting, insightful, and inspiring show for you today. Our goal is to bring you timely, relevant, and useful conversations so that you can experience more success, energy, and LIFE as the leader of your business, career, side hustle, or passion.
If you haven't already been incredibly generous and awesome, now's your chance when you leave us a 5-star review!
Here are a few ways I can help you:

Share this episode with one person who could use a boost of inspiration and positivity today.
Grab your copy of my leadership playbook that teaches you the 11 skills you can quickly master to become an exceptional leader.
Buy one of my books on Amazon and leave me a 5-star review.
How's your writing these days? Is what you write and say more "ho-hum" than "oh ya!" Let's work on making your writing work better for you.  Book a free call with me today!