Frances Reimers on Being Seen at the Right Place at the Right Time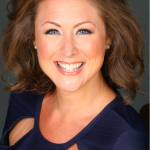 If you thought you knew about personal branding, wait until you hear today's conversation with PR and Branding expert, Frances Reimers.
This woman is K.N.O.W.L.E.D.G.A.B.L.E.
I bet you'll walk away from our conversation as I did with your head full of practical tips and strategies for moving your ball into that metaphorical endzone.
She works with high profile athletes and professionals to elevate their brands in the marketplace so they can achieve their goals. Her energy is palpable. Her experience is first class. You will learn so much about the ins and outs of building, repositioning, renovating, or even starting a personal brand.
You will also learn why Joan Rivers is one of her idols and how what Joan taught her helps professional football players play a bigger game online.
Bio:
Frances Reimers is the Founder of Firestarter, a personal brand consultancy located in Alexandria, VA. Firestarter helps athletes, celebrities, and professional service providers to develop, manage, enhance, and protect a key professional asset: their personal brands. Frances is also the host of "Let's Talk Personal," a weekly radio show on WLVS that focuses on personal branding and living in an online world.
A popular speaker for organizations across the country, including Virginia Tech's Department of Communications where she guest lectures each semester, Frances currently serves on the Board of Directors for The Child & Family Network Center. She is also on the Advisory Boards for the Columbia Lighthouse for the Blind and the National Foundation to End Senior Hunger (NFESH). Frances was recently featured in an advertorial in the Washington Business Journal, has contributed to an article in the March 2014 edition of O Magazine, and was featured on CNN's Live with Piers Morgan. Frances is a 2016 recipient of the Alexandria Chamber of Commerce's 40 Under 40 award.
Links & Resources
I Love Capitalism — The Home Depot Story
= = = = =
Thanks for listening!
The Team here at PYP has put together another uplifting, insightful, and inspiring show for you today. Our goal is to bring you timely, relevant, and useful conversations so that you can experience more success, energy, and LIFE as the leader of your business, career, side hustle, or passion.
If you haven't already been incredibly generous and awesome, now's your chance when you leave us a review and make sure to subscribe to the show wherever you listen to podcasts!
Here are a few ways I can help you: