Courtney DeRonde on Leading Your Business to Its Next Profitable Level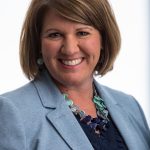 Courtney DeRonde knows a thing or two about growing and scaling a small business — because she's done it herself.
In today's episode, Courtney shares her behind the scenes "secrets" for helping small businesses and nonprofits become more profitable. As you'll discover, these secrets all fall under the category of common sense.
As a CPA and Managing Partner at TDT CPAs and Advisors, a boutique advisory and accounting firm for small businesses and nonprofit organizations, Courtney DeRonde and her team help overwhelmed, successful leaders understand and maximize financial information so they can increase profitability and move their organizations to the next level. As an owner in her firm and managing partner, she also has firsthand experience running and scaling a small business.
Enjoy! 🙂
Discover the four common roadblocks to growth here
Books and Assessments Courtney recommends:
Traction
The Road Back to You
Building a Story Brand
Thanks for Supporting the Podcast!
The Team here at PYP has put together another uplifting, insightful, and inspiring show for you today. Our goal is to bring you timely, relevant, and useful conversations so that you can experience more success, energy, and LIFE as the leader of your business, career, side hustle, or passion.
If you haven't already been incredibly generous and awesome, now's your chance when you leave us a 5-star review!
Here are a few ways I can help you:

Share this episode with one person who could use a boost of inspiration and positivity today.
Grab your copy of my leadership playbook that teaches you the 11 skills you can quickly master to become an exceptional leader.
Buy one of my books on Amazon and leave me a 5-star review.
How's your writing these days? Is what you write and say more "ho-hum" than "oh ya!" Let's work on making your writing work better for you.  Book a free call with me today!