Christie Garcia Is Helping Make Good Men Great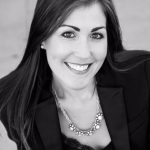 Listen to the episode (0:41:57)

In just 2 short hours...

...learn the skills that can make you an exceptional leader! I'll send you my leadership playbook directly to your inbox, right now!

When Christie Garcia was 29, she was the epitome of success. She had a great apartment in San Francisco, a nice car, friends, travel opportunities, an interesting career and all the other external symbols of making it in America. But a freak accident close to Christmas one year caused Christie to reevaluate her life and ultimately make some decisions that changed the course of her life forever. Some details about Christie Garcia: Christie is a Leadership Coach and founder of Mindful Choice. She works with groups and individuals to help them maximize their impact, improve their relationships and be more successful at both work and home. She believes good men can become great by making a 1% personal improvement each day. "We only get one shot at this crazy thing called life," Christie says. "My personal goal is to make sure you leave your legacy and maximize your impact while you are here." Christie is also the organizer of The Manifesto Adventure Retreat, a life-changing adventure experience for men. These retreats challenge men mentally, physically and emotionally to make the good man great. In today's episode, Christie tells the story of her life-changing accident along with stories of how she helps good men become great. If you've ever wondered why your relationships at work or home aren't as fantastic as you'd like them to be, Christie has some pretty awesome insights. Leadership skills and insights Christie shares on today's show:

When we control our mind, no one or nothing else can
Committing to a 1 percent improvement each day can make a significant difference in achieving the results we seek
We are always making an impact whether we are aware of it or not
Intentions are good — but when we lose site of our priorities, intentions often go out the window
There is more than just "I'm good" and "I'm fine"

Discover the "Write" Way to Becoming a Better Leader! Like the show? Click the purple icon to subscribe in iTunes and leave me a review, which will help others find this inspirational content. Thank you for listening!