Bill Eckstrom on Why Comfort Will Ruin Your Life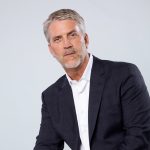 Bill Eckstrom is founder and CEO of EcSell Institute, the world's first and only organization to measure and quantify leadership effectiveness. He and his coauthor, Sarah Wirth, are considered the world's foremost authorities in metric- based performance coaching and growth. Bill and Sarah's book, The Coaching Effect, was written to help leaders understand how coaching is the key to increase sales, enhance performance, and sustain growth.
Bill's primary passion is growth. He is an expert in change management and discomfort, as made popular in his viral TEDx Talk "Why Comfort Will Ruin Your Life." As a keynote speaker, Bill has presented to hundreds of groups and is a popular guest on podcasts and shows around the world.
Growth is also what inspires Bill's philanthropic life, especially his involvement in therapy dog work. He and his Labrador, Aspen, work together at senior living homes, children's hospitals, and anywhere the presence of Aspen's wagging tail and soft soul can bring a smile.
LINKS & RESOURCES
RECOMMENDED READING
THANKS FOR LISTENING!
If you haven't already been incredibly generous and awesome, now's your chance when you leave us a revieW and make sure to subscribe to the show wherever you listen to podcasts!
The Team here at PYP has put together another uplifting, insightful, and inspiring show for you today. Our goal is to bring you timely, relevant, and useful conversations so that you can experience more success, energy, and LIFE as the leader of your business, career, side hustle, or passion.
Here are a few ways I can help you do that: