Adi Klevit on Getting Your Systems Aligned for Business Success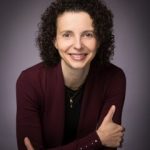 Adi Klevit is the founder of the Business Success Consulting Group, a team of experienced professionals working together to provide business owners, entrepreneurs, and key executives with strategic implementation, process improvement and documentation, and long-lasting systems necessary to support business expansion.
She specializes in helping businesses scale and grow by implementing efficient business infrastructure, processes, and systems. She works with companies that want to scale and expand as well as companies that are gearing up for transition.
Adi's clients will attest that she knows how to help them balance their businesses and life. She understands that people have different facets to their lives and different interests. With her coaching, she addresses each facet so that a business owner can not only have a successful company but have time to pursue other projects they are passionate about – outside of their business.
Links and Resources from Adi Klevit
Learn more about Adi Klevit and her services at her website here.
Thanks for Supporting the Podcast!
The Team here at PYP has put together another uplifting, insightful, and inspiring show for you today. Our goal is to bring you timely, relevant, and useful conversations so that you can experience more success, energy, and LIFE as the leader of your business, career, side hustle, or passion.
If you haven't already been incredibly generous and awesome, now's your chance when you leave us a review and make sure to subscribe to the show wherever you listen to podcasts!
Here are a few ways I can help you: