Tony Wall on Building a More Sustainable Future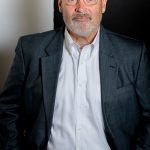 Tony Wall is the founder and president of Noēsis, a non-profit dedicated to issues of human sustainability, to examine evolutionary influence upon modern behavior, and to one day free humankind from the churn of perpetual conflict. Tony Wall, who comes from a family of nine, graduated from the William Penn Charter School in Philadelphia. He then moved on to Chicago, where he graduated from Lake Forest College.
Wall credits his Liberal Arts education as the catalyst for his ongoing interest in existential philosophy. He spent two decades of his career in the financial services industry. He found himself always drawn back to the study of humankind. In 2019, Wall established Noēsis. He created a series of educational videos to describe the immensity of evolutionary influence upon modern behavior. Wall describes a notable paradox. The primitive compulsions that kept evolving humans safe now combine to block humanity's arrival into a sustainable future.
It's true that humanity is at a crossroads. Tony Wall and the Noesis Project are here to help guide us in the right direction.
Recommendations from Today's Episode
Connect with Tony Wall on his website
Watch Tony's powerful video series
Thanks for Supporting the Play Your Position Podcast!
The Team here at PYP has put together another uplifting, insightful, and inspiring show for you today. Our goal is to bring you timely, relevant, and useful conversations so that you can experience more success, energy, and LIFE as the leader of your business, career, side hustle, or passion.
If you haven't already been incredibly generous and awesome, now's your chance when you leave us a 5-star review!
Here are a few ways I can help you:

Share this episode with one person who could use a boost of inspiration and positivity today.
Grab your copy of my leadership playbook that teaches you the 11 skills you can quickly master to become an exceptional leader.
Buy one of my books on Amazon and leave me a 5-star review.
How's your writing these days? Is what you write and say more "ho-hum" than "oh ya!" Let's work on making your writing work better for you.  Book a free call with me today!