Susan James on Turning Your Vision into Your Reality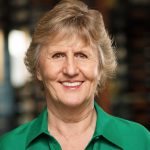 Susan James is a Self Discovery Trainer. In 2002 she and her partner co-founded the Self Discovery Group LLC. They and their Team of Licensed Self Discovery Trainers and Coaches train visionary and ambitious people who are committed to fulfilling their limitless potential.
The Self Discovery Life Mastery Process is a very simple yet highly effective strategy made up of experiential and practical techniques that support people to manage themselves in today's fast-paced world and to develop the skills to live life more deliberately.
Links and Resources from Susan James
Learn more about Susan James on her website.
Thanks for Supporting the Podcast!
The Team here at PYP has put together another uplifting, insightful, and inspiring show for you today. Our goal is to bring you timely, relevant, and useful conversations so that you can experience more success, energy, and LIFE as the leader of your business, career, side hustle, or passion.
If you haven't already been incredibly generous and awesome, now's your chance when you leave us a review and make sure to subscribe to the show wherever you listen to podcasts!
Here are a few ways I can help you: