Spencer Snakard on Breaking through Your Upper Limits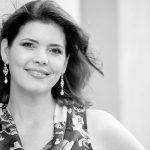 Spencer Snakard is an Executive Transformation Coach, Trainer, and Speaker. She helps visionary entrepreneurial women leaders break through upper limits so they can turn their mission into a world-changing movement … without life-sucking consequences!
With 25 years of experience, her transformative programs cause profound & lasting shifts in participants' lives by getting to the heart of what drives us, what holds us back, and what it takes to be truly fulfilled as spiritual beings having a human experience. Helping clients get out of their own way, she has taken them from self-limiting beliefs that were putting a ceiling on their revenue & impact, to multiple seven-figure years with a business & life of their design.
Spencer has a degree in Psychology and extensive training & leadership in Ontology. She is a Success Principles trainer, a Yoga instructor, and a Professional Certified Coach, who brings a sense of play & humor into all her work. Spencer has been featured on dozens of podcasts, including one ranked among Top Business Podcasts by Inc. and MSNBC.
Married to the love of her life, they are a combined family with 4 children, ages 15-26. They love spending summers together on the rocky coast of Maine and are currently building an oceanfront home there to enjoy family getaways & client retreats!
Discover more about Spencer Snakard on her website: 
Spencer Snakard
Connect with Spencer on LinkedIn
Book Recommendations
Psychocybernetics by Maxwell Maltz
Mind to Matter by Dawson Church
= = = = =
The Team here at PYP has put together another uplifting, insightful, and inspiring show for you today. Our goal is to bring you timely, relevant, and useful conversations so that you can experience more success, energy, and life on your leadership journey.
= = = = =
My latest book, The Far Unlit Unknown — is available now! Grab your copy here
Here are three more ways I can help you:
Share this episode with one person who could use a boost of inspiration and positivity today.
Bring me in to speak at your next event.
Book a free call with me today to discuss that book you finally want to write this year.