Eric Rogell on Tapping into Our Inner Warrior, Lover, King, and Hero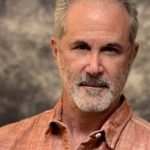 Eric Rogell is the host of the "Warriors, Lovers, Kings, and Heroes" podcast, producer of The Complete Man Summit, a bestselling author, and a mentor creating bold, inspirational leaders who want to ignite motivation, vision, and purpose in their teams.
He's the author of the bestselling guide to creating lasting relationships, The Art of War for Dating, and he speaks on how to create "Gotta Have It Now!" attraction to products and how to nurture "uncheatable" relationships—where clients would never dream of running to your competitors. As a lifestyle writer for several publications, and having cultivated a wide social media reach, Eric Rogell travels the world with Fortune 500 companies, not only spreading the word on the importance of attraction and building relationships but also constantly gathering knowledge on the latest in what works (and what doesn't) for your business.
We had a lively and powerful conversation about what it means to be a man in 2020; how women can tap into their inner warrior without becoming bitchy; why relationships can be so darn hard while being so damn good; and so much more!
Links and Resources
Listen to Eric's podcast here
Check out why The Complete Man Summit is a hit each year with so many men AND women!
Elevate Your Expertise
***FALL REGISTRATION IS NOW OPEN***
Learn why sharing what you know with a bigger audience can be one of the best decisions you'll ever make … even if you have no idea where to start! Find out more about this exciting program today!
Thanks for Supporting the Podcast!
The Team here at PYP has put together another uplifting, insightful, and inspiring show for you today. Our goal is to bring you timely, relevant, and useful conversations so that you can experience more success, energy, and LIFE as the leader of your business, career, side hustle, or passion.
If you haven't already been incredibly generous and awesome, now's your chance when you leave us a review and make sure to subscribe to the show wherever you listen to podcasts!
Here are a few ways I can help you: