56: The Best of Team PYP 2015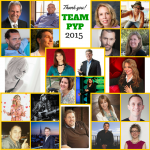 Listen to the episode (0:23:25)
What a Year It's Been!

Thanks so much for tuning in to this special end of the year episode of the PYP Podcast. Like everyone else at this time of year, I'm sitting here thinking to myself, Wow! Where did 2015 go?
It's been such a great year here at PYP. 23 guests graced us with their time and incredible insights about playing our positions well and how to play a bigger game. I owe much of this year's success to my guests, and also to you, faithful listener!
That's why I'm sending you a championship sized thank you for taking me and my guests with you in 2015… on your commute, your workout, your Saturday errands and chores, and wherever else you like to listen.
It's common to reflect when one year is ending and a new one is about to begin. I imagine you're no different, that during the craziness of this holiday season you're taking some time to think about your year, the highs, the lows, the plays you want to repeat in 2016 and the fumbles you'd like to forget.
One of the biggest take aways I've gotten from hosting close to 60 episodes of PYP is how important it is to have a game plan if you want to enjoy success. It seems as if every guest emphasizes that point in one way or another.
Equally important is knowing not everything will go according to that game plan, so being prepared to improvise can really go a long way as you're building your career, your business and your life.
In today's episode, my goal is to inspire you for an amazing 2016. I've put together a highlight reel of the best plays from 2015 and I think you're really going to love this. I had a great time sifting through the last 12 months of awesome interviews and finding the golden insights from my guests.
I believe we can never get enough inspiration, especially at this time of year, and on behalf of everyone here at PYP, I want to wish you a very happy new year and hope 2016 is your best year ever!
So, Team PYP…Are you ready for kick off?
Happy New Year!
Mary Lou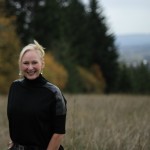 Help PYP get found! Leave us a rating and review over on iTunes. Click the purple icon and thanks for listening!