Paul Maskill Scores Big with Franchising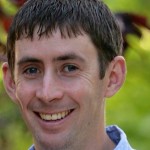 Listen to the episode (0:26:48)
Kick Off!
Go inside the world of franchising with today's PYP MVP, Paul Maskill. Sitting in a cubicle for 12 hours a day while building someone else's business was not Paul's idea of a living the dream. So, he quit! In 2011 he invested in his first TGA franchise, combining his business experience with passion for sports.
TGA (Teach, Grow, Achieve) brings golf and tennis to students through after school programs, summer camps and family events. Paul grew his business to four franchises, impacting 1,000's of kids, with $420k in annual revenue. In 2015, Paul sold his franchises for 6x initial investment and 3x profit. Paul was then hired by TGA and is in charge of Business Development.
Move the Chains
Paul Maskill's biggest fumble happened when he realized he'd hired the wrong person for a mission critical position in his company.
"When you're running a business, you are probably going to make a mistake every day," he says. A mistake doesn't mean the end of the road, though. "Move fast to correct what happened and always trust your gut."
Wise words for sure!
Touchdown!
His biggest touchdown came when Paul Maskill sold his company after only four years for a "pretty good return" 🙂 But he's quick to add that making the switch from employee to entrepreneur is also high on his list of big wins.
"I didn't want to look back on my life at 70 or 80 years old and have any regrets," he says. So far, he's well on his way to achieving that goal!
Interview Links
Paul Maskill hangs out in Raleigh, North Carolina, where he also happens to work. Online he can be found on Twitter @paulmaskill
Send him an email to pmaskill at playtga dot com
Interested in learning more about the TGA franchise opportunity? Check out FranchiseTGA.com/pyp for a special connection.
Like the show? Click the purple icon to subscribe in iTunes and leave me a review, which will help others find this inspirational content. Thank you for listening!