Britney Gardner Builds Badass Brands that Get Bold Results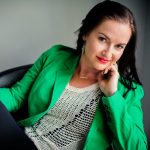 Listen to the episode (0:41:02)
In just 2 short hours...
...learn the skills that can make you an exceptional leader! I'll send you my leadership playbook directly to your inbox, right now!
Kick Off!
Personal branding is all the rage today and it's one of the most difficult concepts to grasp, let alone get right. But for people who work with today's PYP MVP, Britney Gardner, things fall into place with their brands and they get results.
As a brand strategist, Britney Gardner translates what it feels like to work with you into messaging you will use to build a business (or career) full of the best clients for you. Creator of The Badass Brand and host of the The Know, Like & Trust Show podcast, Britney empowers entrepreneurs (and some professionals) who are ready to level up to the premium clients they've been waiting for. She shares some terrific ideas about branding with Team PYP on today's show.
If you're thinking about starting the new year off with a bang, or if you're ready for some updating and reinvention of an existing brand, Britney will inspire you to take action in the right direction and finally feel good about the Brand Called You.
Move the Chains
Stepping past fear of showing the world who you really are is at the heart of the work Britney Gardner does with her clients. However, she wasn't taking her own advice, staying safely hidden but not getting anywhere business-wise.
"The need for approval kills most people wanting to build a successful business," Britney says. "But at the end of the day, bolder is better. You have to be willing to step out into who you fully are."
Touchdown!
What finally got Britney past the menacing D-line and into the end zone was owning her own boldness. Once she was able to do that for herself, helping clients do the same thing became that much easier.
Interview Links
Like the show? Click the purple icon to subscribe in iTunes and leave me a review, which will help others find this inspirational content. Thank you for listening!