Adam Capes of Getaway2Give Is Disrupting Fundraising and Luxury Vacations at the Same Time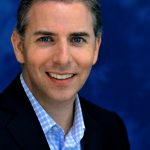 Listen to the episode (0:34:01)

In just 2 short hours...

...learn the skills that can make you an exceptional leader! I'll send you my leadership playbook directly to your inbox, right now!
"We don't know everything, and if we're constantly looking to improve, when we engage experts to help us get where we want to go, the journey is that much easier," says Adam Capes on today's episode of Play Your Position. "I see far too many companies out there who don't employ coaches, mentors or trainers and consequently, they are playing in a handicapped position."
Adam has personally and professionally benefited from working with a coach. In fact, he works directly with PYP MVP David Quick of Helping Bulls to help him be more effective in his role as CoFounder and President of Getaway2Give.
This work is paying off.
Adam says, "At Getaway2Give, we want to be the best in the country at helping charities and schools raise money. We believe that in the nonprofit sector, it takes money to make money. We help them think like a business. And it's working."
PYP Player Stats:
Adam Capes is disrupting the fundraising and vacation travel spaces simultaneously. He is the Co-Founder and President of Getaway2Give, a company changing the way non-profits raise money and people think about vacations. Their mission is to be the best in the country at helping charities and schools raise money, and they've helped raise over $10M so far.
Adam began his journey to being a Social Entrepreneur as co-founder and president of a luxury residence fund called Equity Estates. This fund was one of many playing in the crowded destination club space and one of the few that survived the economic downturn. Adam helped raise $60M for this unique equity-based fund where members own the homes they vacation in. At one prestigious gala in Aspen, Colorado, Adam had an "Aha" moment and decided to start Getaway2Give to help change the worlds of fundraising and vacations.
Adam says, "At Getaway2Give, we're incredibly passionate about two things
– helping charities raise significant money and the lasting importance and memories made from meaningful vacation experiences."
Featured in Forbes, LA Times and Travel and Leisure, Adam works closely with NFL players like Larry Fitzgerald as well as regular folks who are looking for a fun and profitable way to raise money for their school or nonprofit organization.
Leadership skills and insights Adam shares on today's show:
Play to your strengths — Find the position that fits you best even if you have to change roles, then give it all you have
An organization's culture is its competitive advantage
Great opportunities can often be found in places where others aren't looking
Life goes by awfully fast — Scheduling vacation time can be one of your best leadership plays
It's really important for companies to have great coaches as well as a great sales training program
Click here to take advantage of what Adam Capes offers on today's show!
Like the show? Click the purple icon to subscribe in iTunes and leave me a review, which will help others find this inspirational content. Thank you for listening!